Część 1, rozdział 2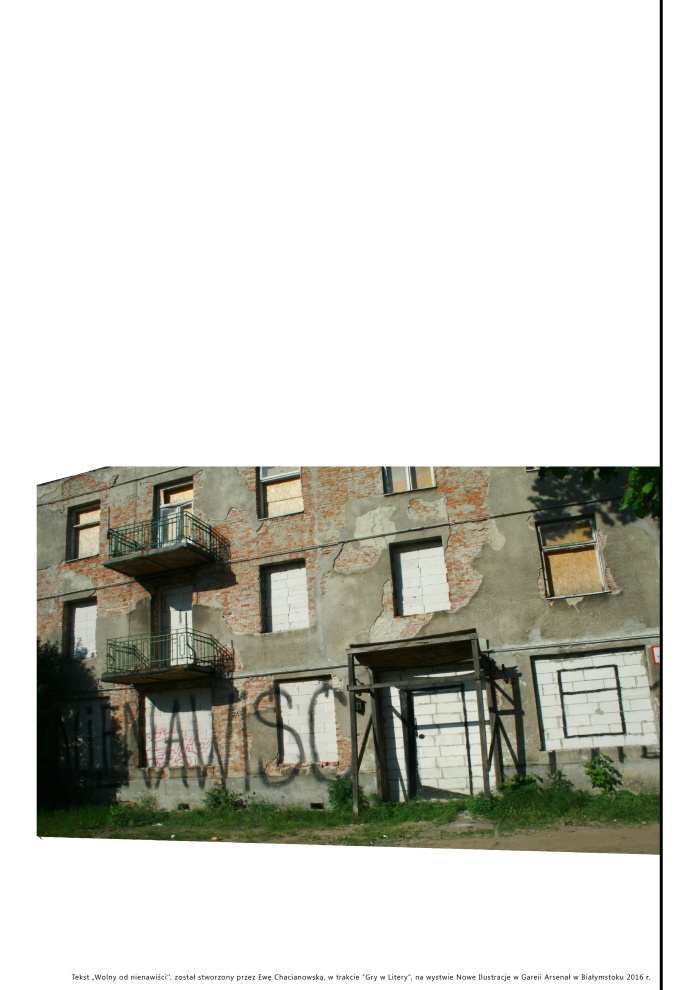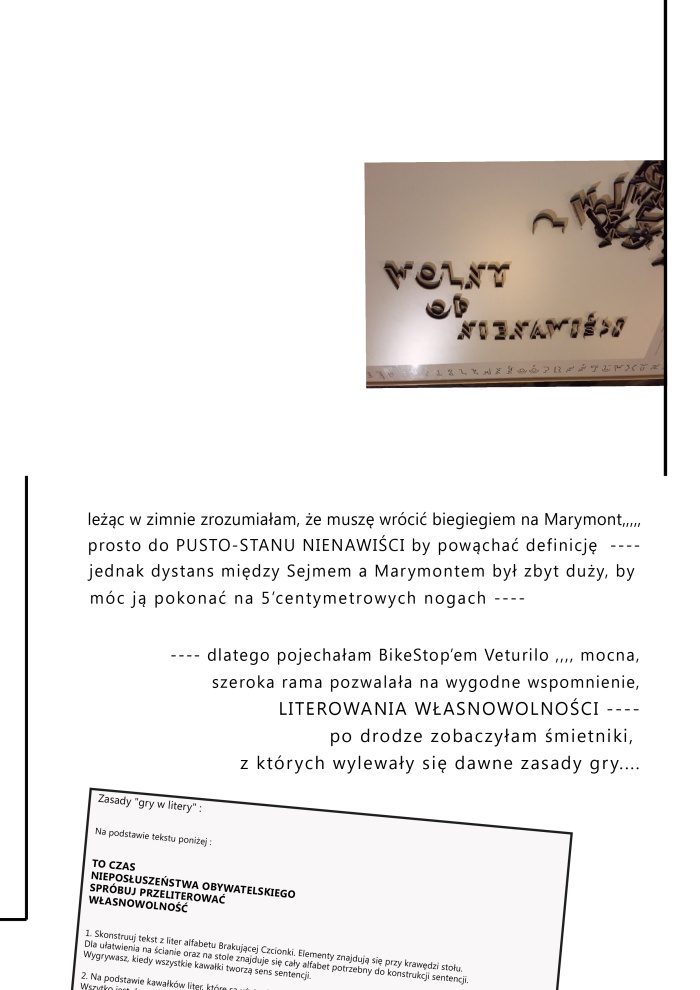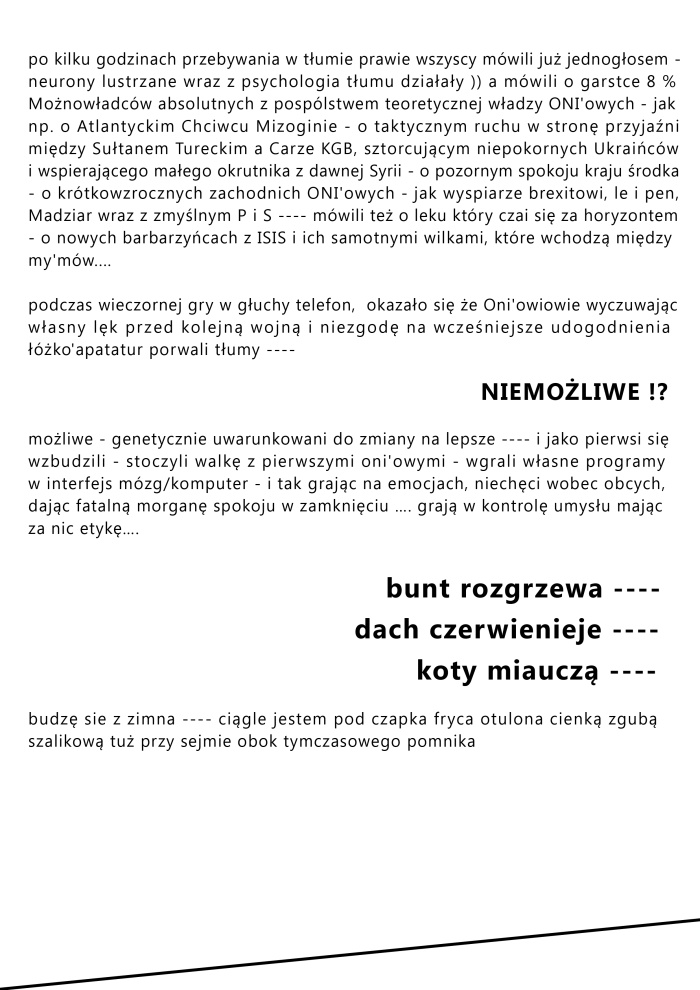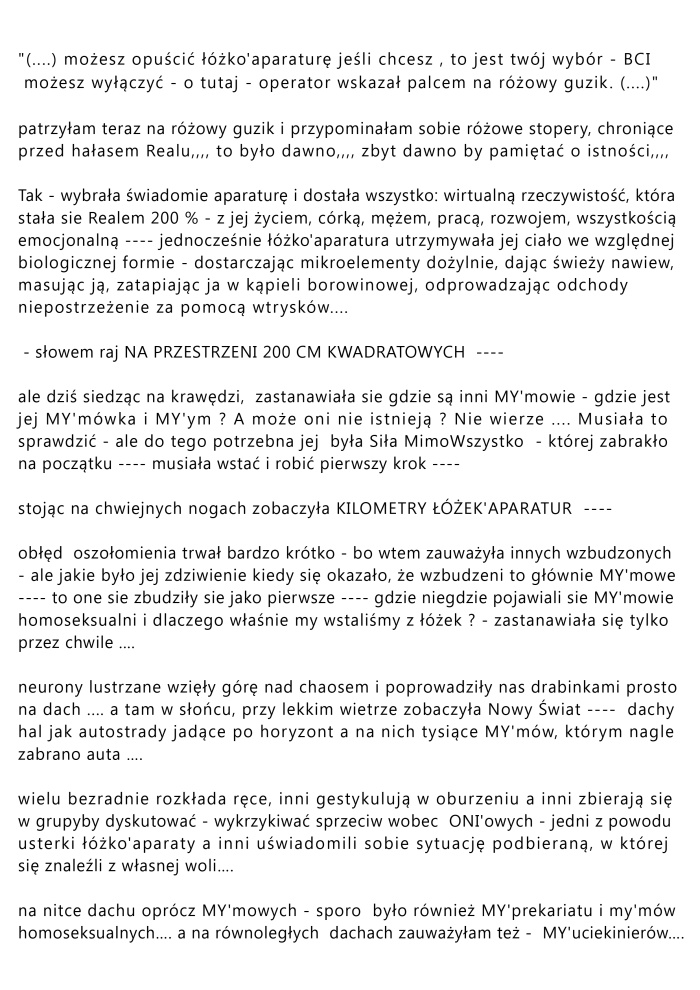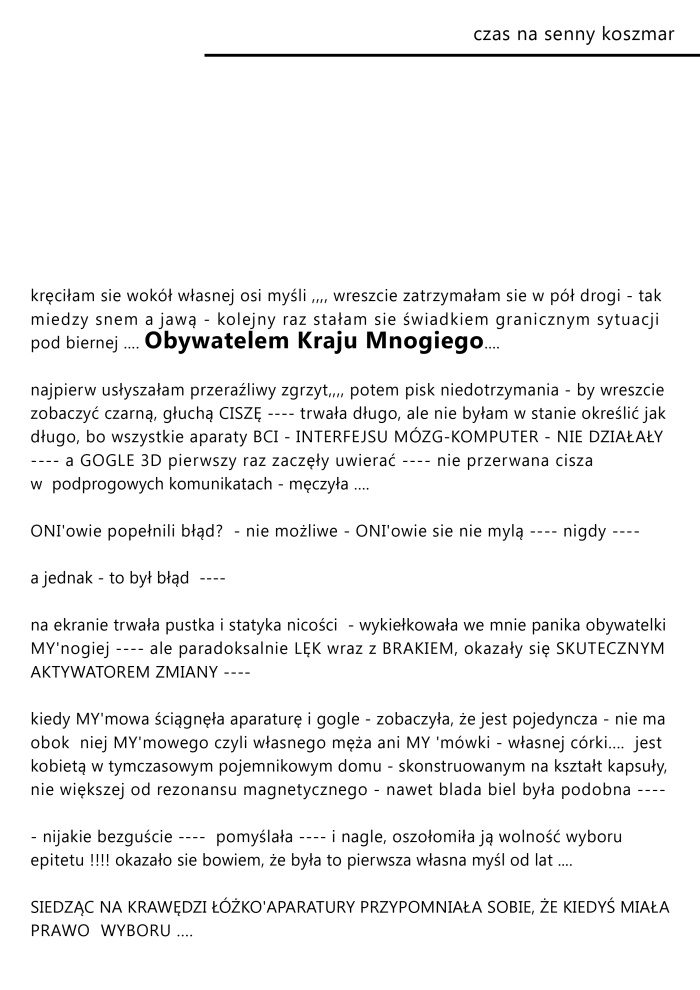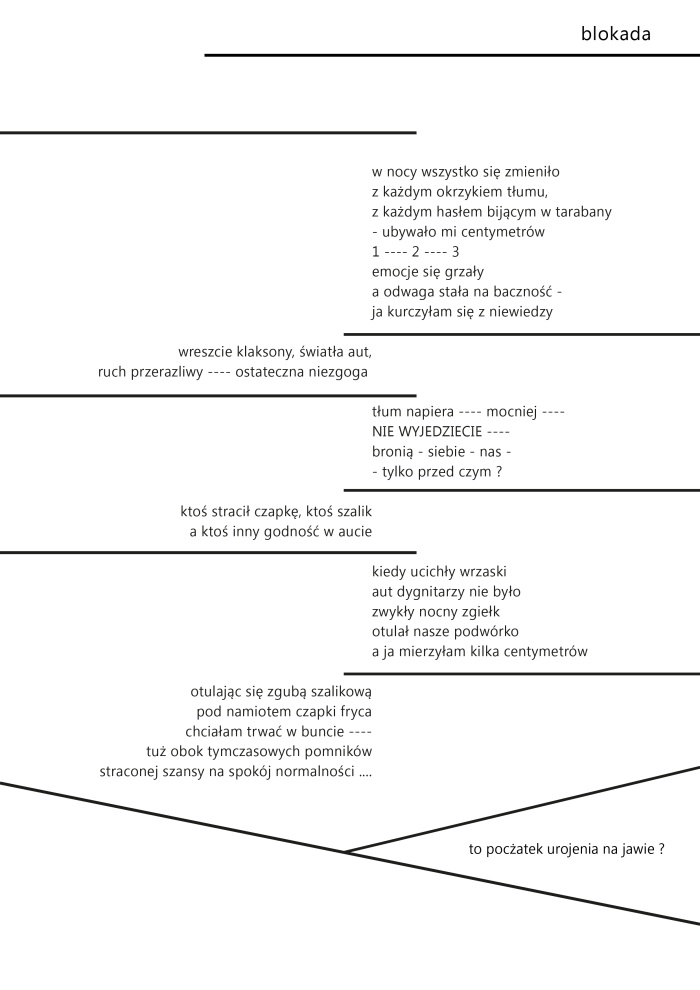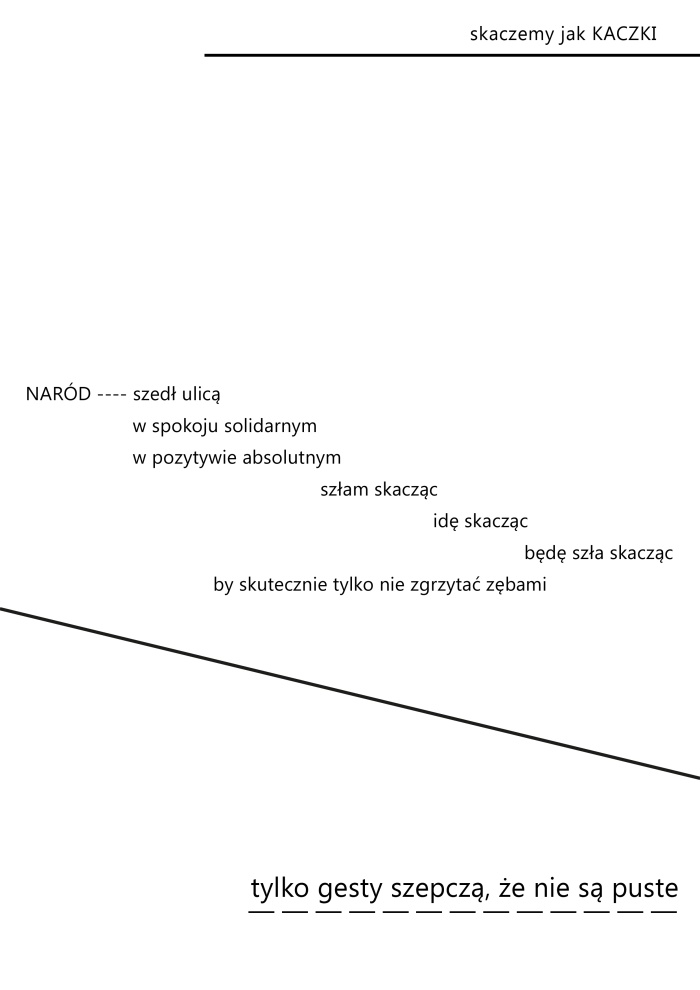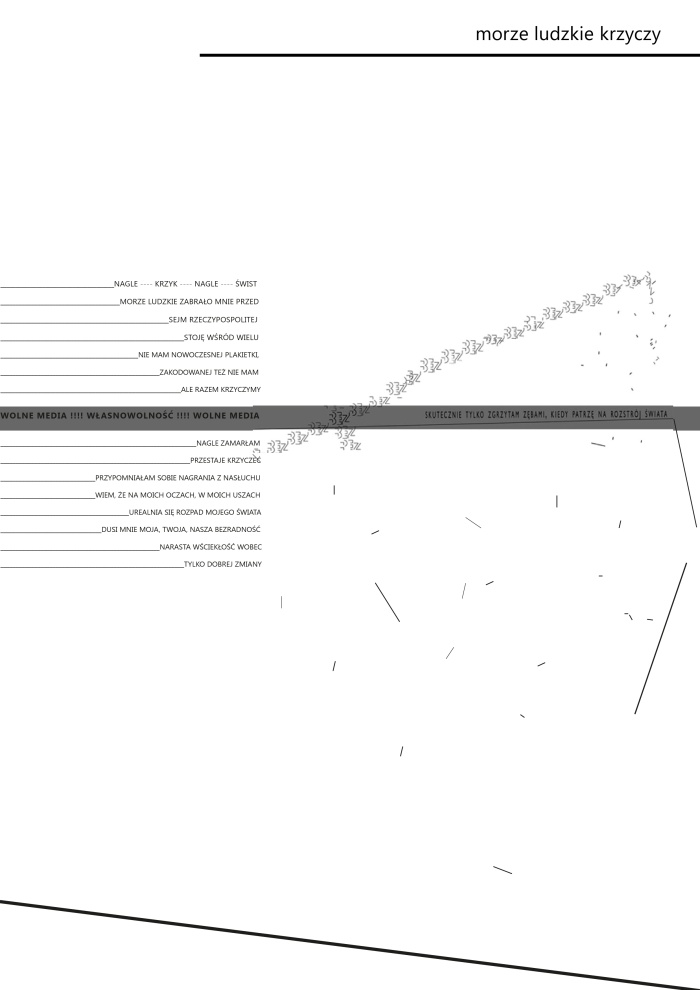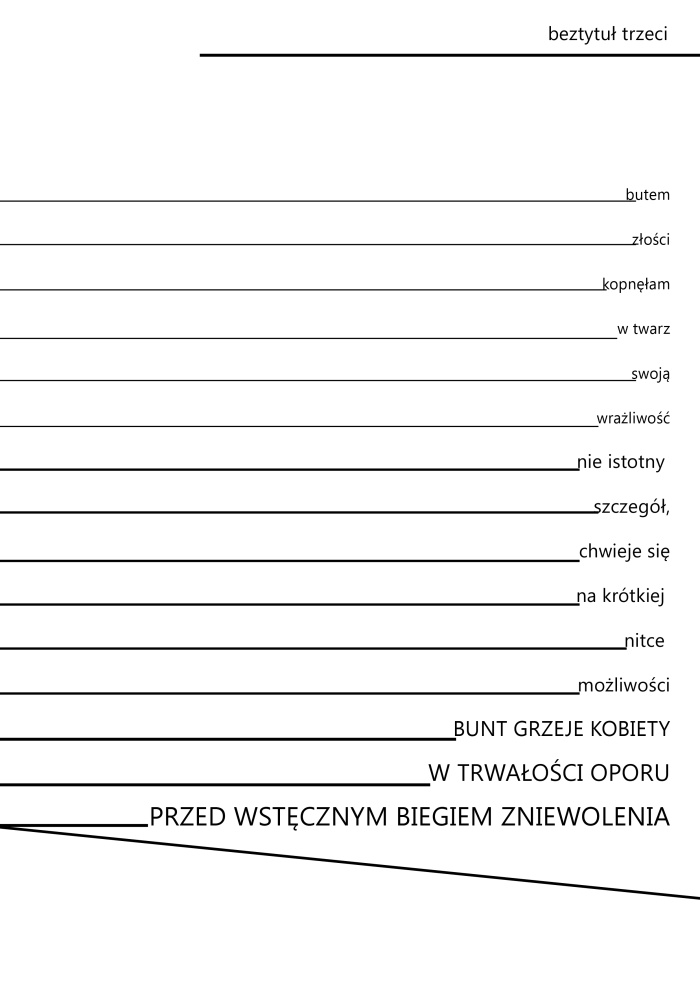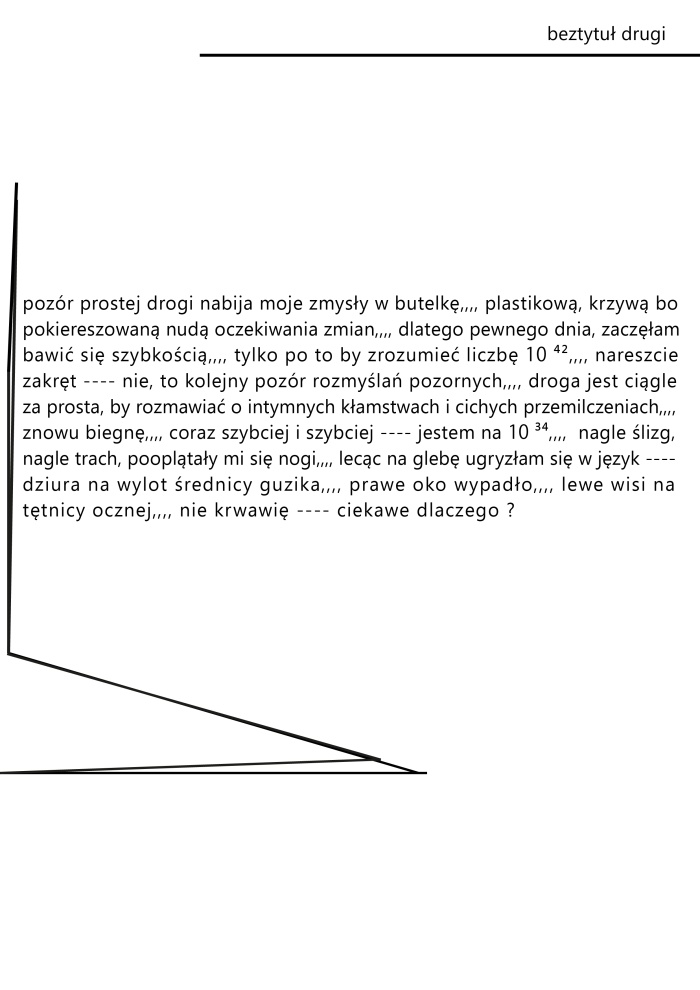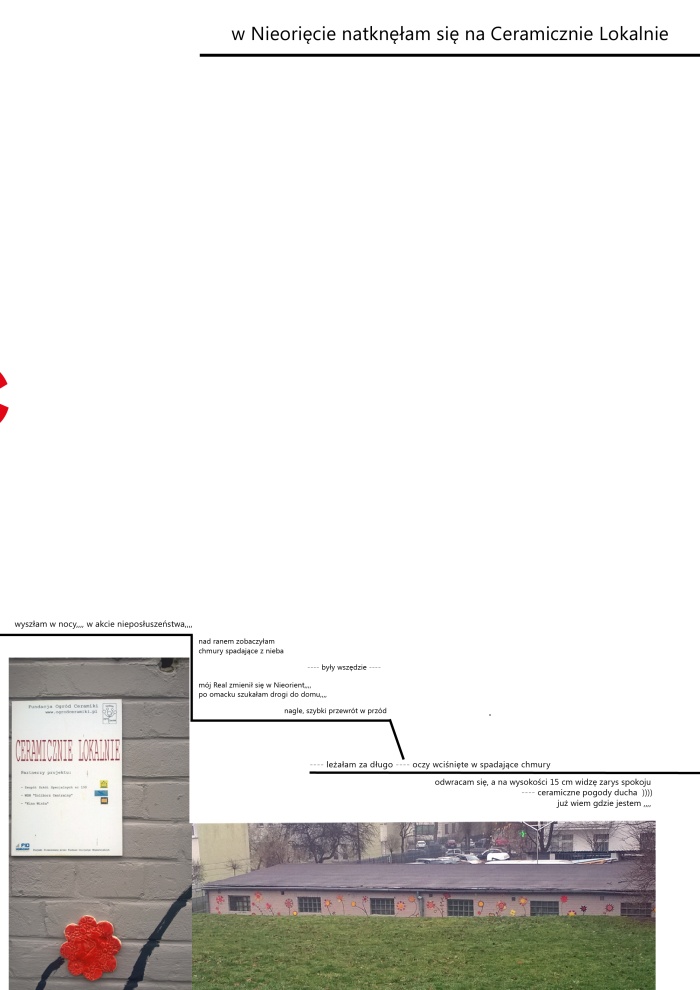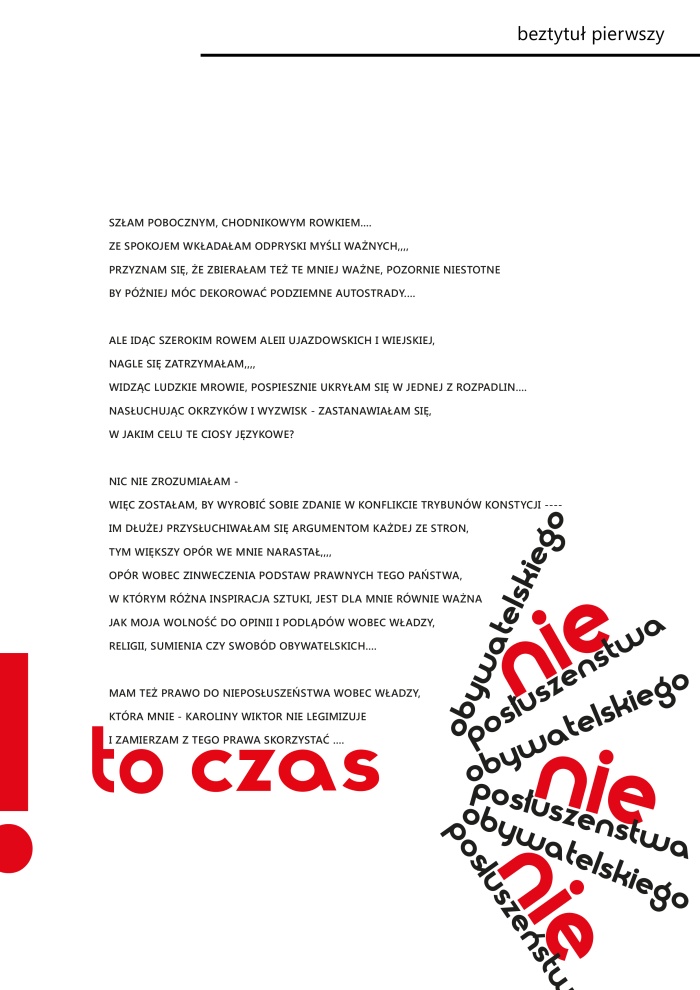 ---
Karolina Wiktor

conference curator, is a visual artist, author and organizes meetings devoted to the interface of Culture and Neuroscience.

She is the founder, with Aleksandra Kubiak, of the performance duo Grupa Sędzia Główny (2001–2013); the duo's works are held in the collections of various institutions.

In August 2009, following an aneurism rupture and two strokes, her career has taken on a completely new direction and she now practices various forms of visual poetry. Since 2014, she has been the initiator and organizer of the Culture and Neuroscience educational-cultural conferences and workshops at Zachęta.

Recent exhibitions featuring her work include We Are Here (BWA Zielona Góra, 2015), La déchirure (Atlas Sztuki,Łódź, 2016) and New Illustrations (Arsenał Gallery, Białystok, 2016). She taught workshops,with Marcin Wichrowski, at the Think (in) Visual Communications international conference in 2014, and guest lectures for speech therapy students at Warsaw University from 2015–2016.

She is also the author of the blogs afazja.blogspot.com and poezjawizualna.blogspot.com and has described her experiences in the poetic autobiography Wołgą przez Afazję (2014).