In 2009 we relocated our art magazine White Fungus from Wellington, New Zealand to Taichung City, Taiwan. Ever since then, Taiwanese experimental music and sound art have been a focus of the publication and its orbit of activities. As well as publishing histories of important Taiwanese artists in the field, White Fungus has held a series of cross-disciplinary events at a range of venues inside and outside the island, working with local and international artists.
---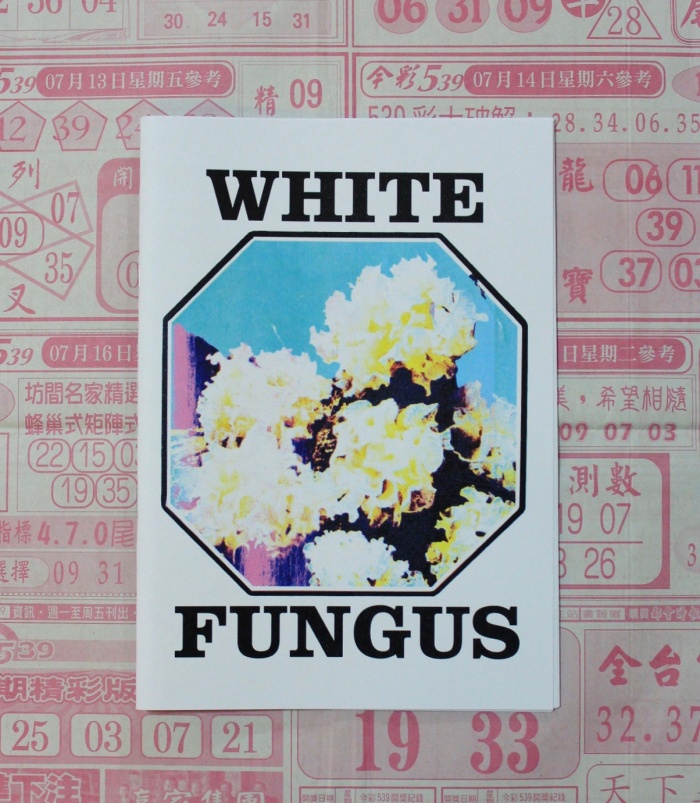 White Fungus, nr 1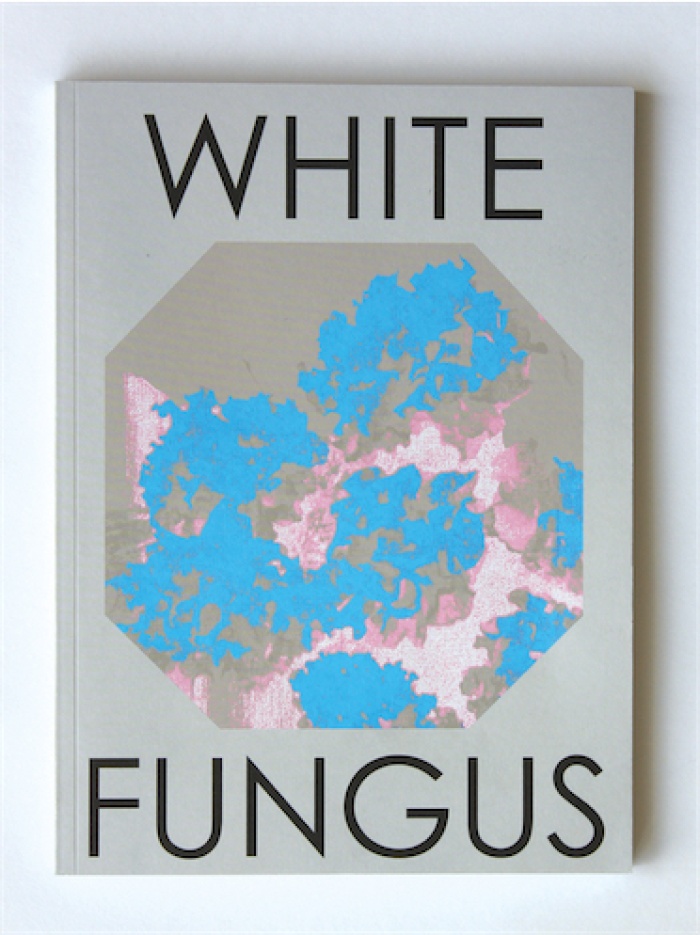 White Fungus, nr 12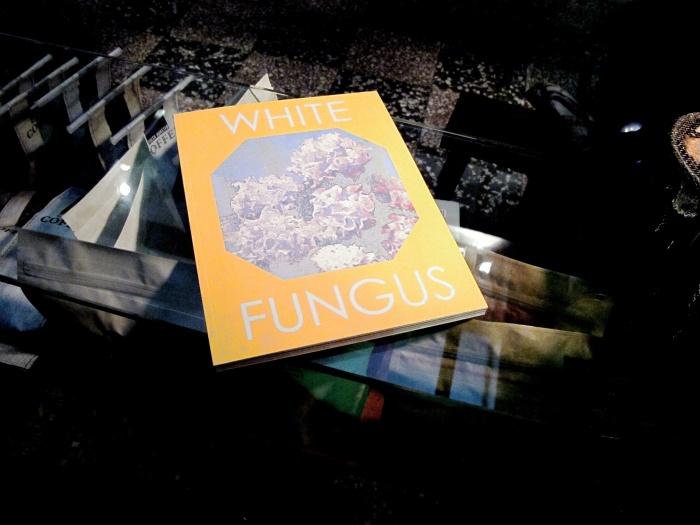 White Fungus, nr 13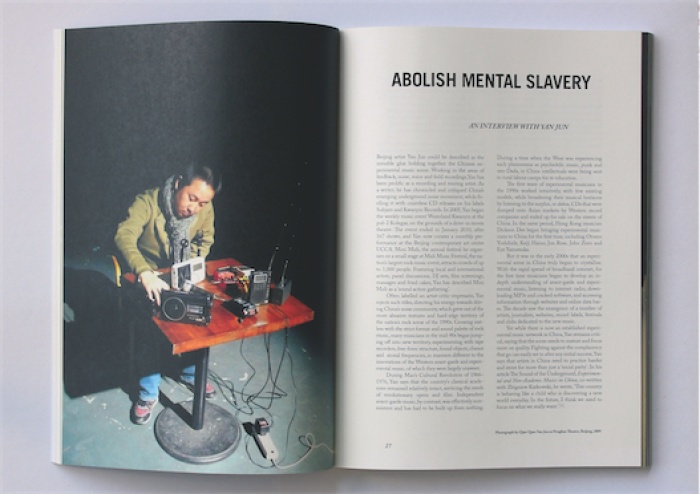 Yan Jun w numerze 12 White Fungus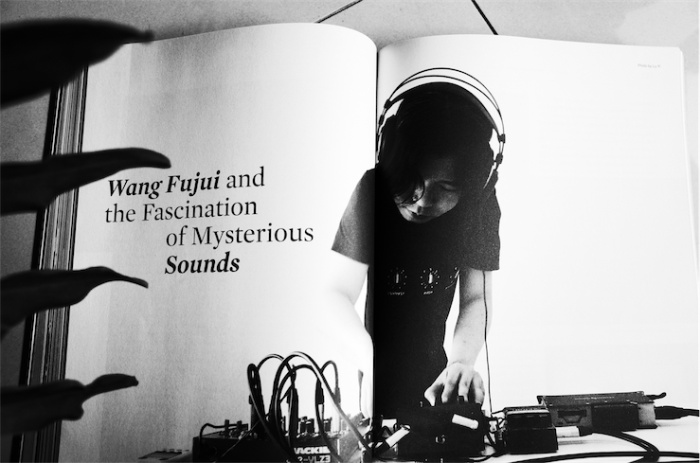 Strona tytułowa artykułu Alistaira Noble'a o Wang Fujui. White Fungus, nr 14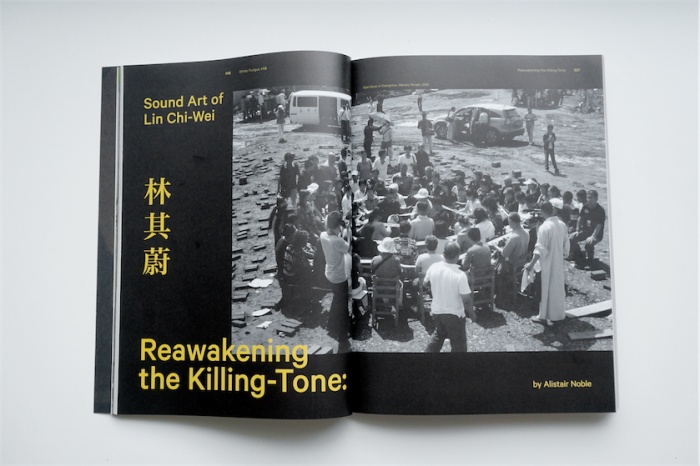 Strona tytułowa artykułu Alistaira Noble'a o Lin Chi-Wei. White Fungus, nr 15.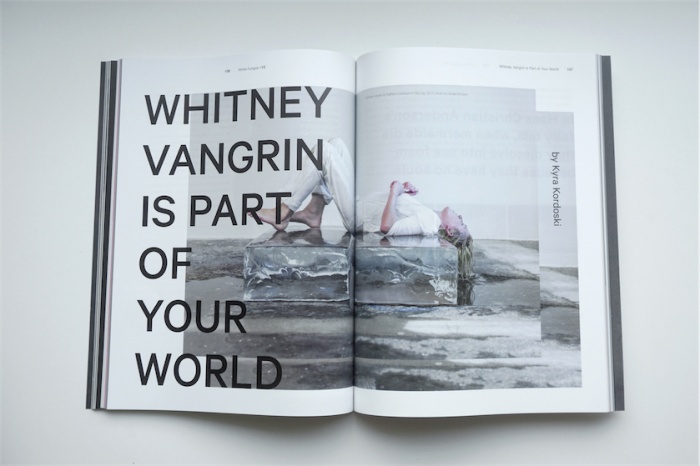 Strona tytułowa artykułu Kyry Kordoski o Whitney Vangrin. White Fungus, nr 15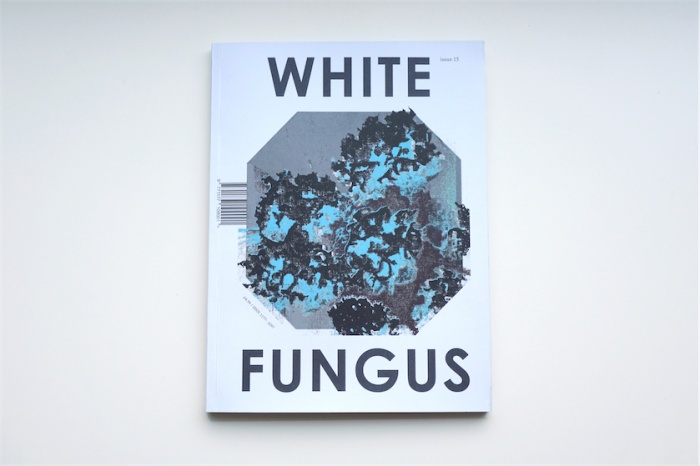 White Fungus, nr 15
Taiwan has a rich history of experimental sound work involving noise and performance art dating back to the early 1990s. Following the lifting of martial law in 1987, the removal of strict censorship and greater artistic freedom led to an exploration of previously suppressed Taiwanese culture and more extreme art forms. During this period the rising opposition Democratic Progressive Party (DPP) was supportive of avant-garde art that challenged the status quo and nationalistic conceptions of identity. An accumulation of these activities reached a volatile crescendo in 1995 during
the Taipei Post-Industrial Arts Festival
that was held in an old distillery in Banqiao on the industrial outskirts of Taipei. Film director Huang Ming-chuan, who made a documentary about the event, describes the festival: "The X-rated visual and horror shows may hit a record high in live action in Taiwan: Thriller theater, artists' physical aggression...
L.T.K.'s
brutality towards one of its own member,
Z.S.L.O.
poured gutter water and splashed it onto the audience."
1
The mid-1990s also saw the emergence of the tape label and publication
Noise,
started by the artist
Wang Fujui
after encountering the form in the warehouses of San Francisco where he was studying digital art. The publication and label introduced to Taiwan artists from Japan, North America and Europe including
Merzbow
,
Whitehouse
,
Yamatsuka Eye
,
Death in June
,
Schimpfluch
, and releases from John Zorn's label
Avant Records
. Wang continues to be a major influence and leading artist of the noise art scene in Taiwan. Many of the younger artists now emerging studied under Wang in the new media department at Taipei National University of the Arts (TNUA).
When we relocated to Taiwan in 2009, we knew nothing of this history, though experimental sound is an area we were already involved in while based in New Zealand. We didn't have any contacts in Taiwan, but on a trip to Hong Kong we visited the artist
Lee Kit
who gave us the business card of the Beijing sound artist, writer and curator
Yan Jun
. After emailing Yan and asking him for his recommendations of Taiwanese artists, Yan responded with the contact details of Wang Fujui and another veteran of the scene,
Dino
- who had performed in punk bands in the early 90s before moving in a more minimal direction with his solo noise work. We invited Wang and Dino to perform at an event we held at the recently opened
Taipei Contemporary Art Center
in July of 2010. The night was ecstatic. After performing earlier in the event Dino returned after midnight to give an impromptu second set with another artist, Li Jiun-yan, playing an amplified
erhu
. He had also arrived back at the venue with an entourage of performance artists whose subsequent activity resulted in a mountain of chairs and other scattered debris. The event came to an abrupt end when Dino blew the gallery's PA. This was our first event in Taiwan and it seemed that we had tapped into the anarchic energy that had been mythologized in the 1990s.
This was a fortuitous time to begin holding events in Taiwan. The Taipei Contemporary Art Center had been formed in 2010 by a collective of artists, scholars, curators, and cultural workers to provide a "counter-platform to the official government policy, opinion and commercial interest."
2
The gallery was situated in the Ximen district in a large, rundown four-floor building that was waiting future development. The collective was given a two-year lease that enabled a flurry of activity over a short period, helping to revitalize the art scene in Taipei that many viewed as having become stagnant following the vibrant period of the 1990s. The central location, abundant space, lack of institutional polish and a vending machine that dispensed cheap Taiwan beer made the gallery an ideal venue for holding events. Its extensive network helped to generate a crowd and enabled us to meet other artists and begin building a profile for the magazine in its new home. In late 2011 we held a second event at TCAC to release the 12th issue of
White Fungus
and invited Wang and Dino to perform again, while flying over Yan Jun from Beijing. The gallery declined our offer to pay for the repair of the PA broken at the previous event, but asked us to this time bring our own. This prompted us to reach out to the local organization
Lacking Sound Festival
and bring them in as a partner in presenting the event. The organization provided technical assistance and one of its members,
Wang Chung-Kun
, gave a performance using mechanized test tubes. LSF was founded by students of the MFA program in New Media Art at TNUA in 2007 and has held more than 100 events, making it the most consistent platform for sound art in Taiwan over the past ten years, though it has slowed down in recent times.
Through Yan Jun we got in touch with the artist and event organizer
Dennis Wong
in Hong Kong. In 2012, Wong asked us to organize events in Taipei for two artists he was bringing to Asia, first EVOL and later
Zbigniew Karkowski
. This prompted us to begin our Depopulate series. As TCAC had since relocated to a smaller building in a more residential area, we held
the first Depopulate
event at
VT Artsalon
, a private gallery in Taipei run by a collective of artists. The event featured EVOL, Wang Fujui, and the Korean/New Zealand artist Samin Son, who did a performance of his
"Toothpaste Action Series"
based on his experience in the Korean riot police during his compulsory military service. We also worked for the first time with
Betty Apple
. We'd seen a video of Apple, a recent graduate from Wang's sound program, doing a performance of "Vibrator Love of Sound" at the university, in which she creates harsh noise through the interaction of a microphone with a cluster of active vibrators. Aki Onda wrote recently in
The Wire
that Apple is the "inheritor of the chaotic energy that invigorated Taipei's underground scene in the 90s, and talent such as hers suggests a positive outlook for the future of Taiwan's music scene."
3
We held the
second Depopulate
event at
The Cube
, a project space that was also started in 2010 by the independent curator
Amy Cheng
and music critic Jeph Lo, whose writing on experimental sound culture in Taiwan we have published in
White Fungus
and our other publication
The Subconscious Restaurant
. The event was easy to promote as Zbigniew Karkowski was a legend in Taipei due to the notoriety he had gained in his previous visit. Accounts of the story we heard vary but usually involve the consumption of an entire bottle of Gaoliong (a fiery form of rice wine), and a blistering and abrasive performance followed by an altercation with a taxi driver and a night spent in a police station. Based in Tokyo, Karkowski was one of the leading exponents of noise in Asia and a writer about the regional scene whom we also published in
White Fungus
; sadly a year later Karkowski passed away from cancer in the jungles of Peru where he was seeking alternative treatment. Depopulate 02 was the first of our events in Taiwan to reach maximum capacity, however, Karkowski's performance lasted only a handful of minutes before he blew out one of the main speakers of the PA which we had borrowed from the university. But, with the exception of one audience member who asked for their money back, the crowd was satisfied with the intensity of his brief performance and the dramatic finale it provided, and in hearing local artists including the first ever performance by HANHAN + VJ Haohao combining strains of noise and techno with smoke-hazed geometric light projections. The duo subsequently became known as
HH
and has built a strong following in Taiwan.
In 2013, we fulfilled a long-held ambition to bring the Japanese noise pioneer Merzbow (Masami Akita) to Taiwan. We had previously been in contact with Akita when publishing an article about Merzbow in the 7th issue of
White Fungus
while based in New Zealand. We wrote to him again to enquire as to his interest in coming to Taiwan, and Akita replied that he had received a similar invitation from
Kandala Records
only a short time ago, and suggested that we work together on the project. Kandala Records has been involved in the noise scene since forming in 2009, releasing recordings and holding numerous events. We met with the principal organizer
Yousheng Zheng
and the artist
Dawang Yifang Huang
(aka Black Wolf) to discuss the idea and we decided upon holding the event at
the The Wall Live House
, a large venue that usually plays host to international dance and rock acts. To build up interest in the night we held a small preview event at Nanhai Gallery with an introductory talk, videos, and a performance by Dawang. We collaborated with Kandala to publish a Chinese-language zine including articles about Merzbow, Japanese noise, animal rights, and excerpts of Akita's writing on topics such as scum culture and S&M art. Despite being active for more than two decades and the close proximity to Japan, Merzbow had never performed in Taiwan; though he had exchanged letters with Wang Fujui in the 1990s.
Julia Chien
wrote
about the event for Erenlai: "July 6, 2013, was a special day for Taiwan's noise music scene... Noise music, being as avant-garde as it is, was never popular in Taipei and probably never will be, and although it sprung from the DIY underground movements in Taiwan's college campuses during the early nineties, it has since then become more or less exclusive to academia while its performances relied on the fundings from the Cultural Affairs Bureau, distanced from the energy of 'the people' that remains vital for the development of any music genre... I was thus amazed when so many characters from different arenas show up at Merzbow."
4
Following the Merzbow event we resumed our Depopulate series, holding the third event at the beginning of 2014 at
Treasure Hill
in Taipei, an artist village based in a former illegal settlement that was built mostly by veterans of the Chinese Civil War. The area, containing a tightly clustered hive of ramshackle constructions connected by a network of narrow twisting pathways, was once slated for demolition but, after local activism, was preserved and is now home to exhibition spaces, cafes, a hostel, and
residency program
. Households of original residents still remain in the village while others were relocated.
Depopulate 03
presented the musician
Anla Courtis
from Buenos Aires and the dancer the
Zahra Killeen-Chance
from Auckland. The event featured performance art from
Zoe Sun
; poetry from
Hsia Yu
, including an improvised collaboration with Courtis; and
Noise Steve
(Steve Chen), who has since become a staple at
White Fungus
events.
Chen is a unique artist in Taiwan. Starting out as a DJ in the emerging club and rave scene in the 1990s he organized, along with some friends, a series of DIY events at locations including a hair salon and outside a roast duck shop. But upon hearing Wang Fujui's performance at the event Static Riot in 2001, Chen dramatically changed direction and began creating his own style of noise informed by his background in rave culture. Chen told us how after hearing Wang's music for the first time he was intent on meeting the artist. After finding Wang's home address he travelled to his apartment in Taipei but was turned away by the doorman. He persistently waited outside until the doorman went to the bathroom and then climbed the stairway to Wang's apartment, introducing himself and obtaining every tape he could get his hands on. Several months later he repeated the trick to present Wang a cassette of his own material. In 2002, Chen was one of the organizers of the Malt Fermentation Workshop, which at the time was one of the few venues promoting experimental electronic music outside of Taipei. Chen is an example of a self-taught artist who has developed outside of an institutional setting, having worked as a newspaper boy, plumber, bartender, construction worker, electrician, record store clerk, DJ, chicken farmer, and wharfie.
5
Currently he is a night market entrepreneur running a food van selling cocktails, publications, CDs, and home-made sausages using Taiwan beef and spices sent from his mother in South Africa. Chen's music is as unique as the life he's led.
After holding the
4th Depopulate
in Berlin in early 2014, we held the fifth event of the series in an old military memorial hall in a former barracks in the Banqiao district of New Taipei City, now operating as
435 Art Zone
. With a portrait of Chiang Kai-Shek looking out across the crowd, a space built for nationalistic rituals of patriotism and devotion became a site for subversive art. It was a politically charged time in Taiwan, not long after the beginning of the
Sunflower Movement
when a group of students occupied the legislative branch of parliament for 23 days to block the ratification of a trade agreement between Taiwan and mainland China; the occupation was supported by a march of half a million people. Depopulate 05 featured performances by
Shi Chao Lai
, accompanied by footage of a brutal police crackdown on the Sunflower protestors;
Sonic Deadhorse's
performance included live video manipulation re-mixing iconic political figures from the history of the Republic of China (R.O.C); and Betty Apple dressed as a rubber mermaid shrieking the national anthem through a megaphone. Zurich artist
Dave Phillips
gave a performance combining propaganda and noise with shock footage of animal slaughter, testing and mutilation for the purposes of science and industry.
After developing a strong relationship with the noise community, in 2014 we also reached out to the Taipei techno scene. In September that year, we collaborated with
Smoke Machine
to organize an edition of its Uncover Festival in a temple on Tiger Mountain in east Taipei. The event was our first to feature both sound art and live techno. Smoke Machine has presented countless events in Taiwan and brought out international artists including
Jeff Mills
,
Ancient Methods
,
Rrose
, and
Alva Noto
; it has released a series of more than
100 podcasts
. Expanding our network to include the techno scene led to us holding the release event for the 15th issue of White Fungus at
Korner
, Taipei's leading venue for electronic dance music. This was our most ambitious event in terms of scope and the diversity of artists. We flew over two international artists: Tokyo noise legend
KK Null
and
Whitney Vangrin
, a New York performance artist featured in the issue to be released. The event, running across two simultaneous performance spaces, drew in excess of 400 people in a collision of Taipei's noise, dance music and art scenes - featuring local DJs, performance art, and live electronic music. Breaking with the nightclub convention of seamless dance sets under the cover of darkness, Noise Steve shocked the crowd in the backroom when he turned on the full lights, faded the music and announced that his set would begin in 10 minutes. His performance would begin with an acoustic guitar and an interpretation of Taiwanese folk music. The night also presented performances by emerging artists Cevo and
Tzu Ni
, both students of the new media department at TNUA, hinting at the beginnings of a new wave of Taiwanese experimental sound artists. The conditions of late global capitalism may not allow for the kind of anarchy that existed in the art of post-martial law period of the 1990s in Taiwan, but a strain of experimentation persistently continues on.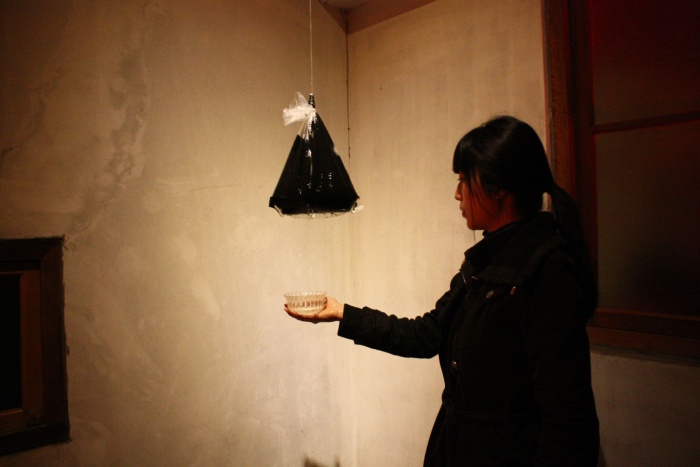 Performance Zoe Sun w ramach Depopulate 03, Treasure Hill, 2013, zdjęcie: Vivy Hsieh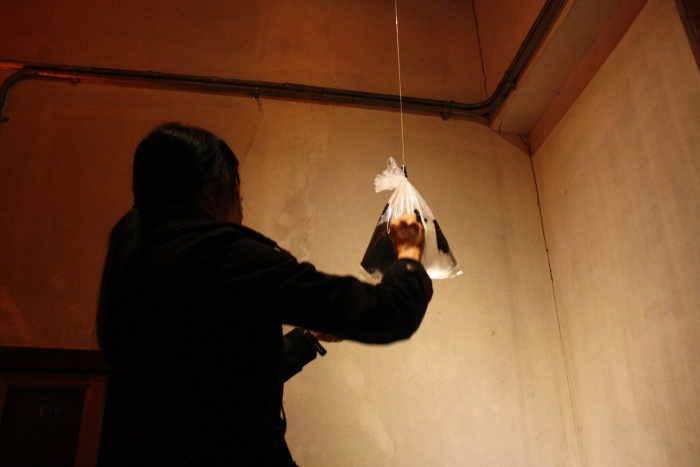 Performance Zoe Sun w ramach Depopulate 03, Treasure Hill, 2013 photo by Vivy Hsieh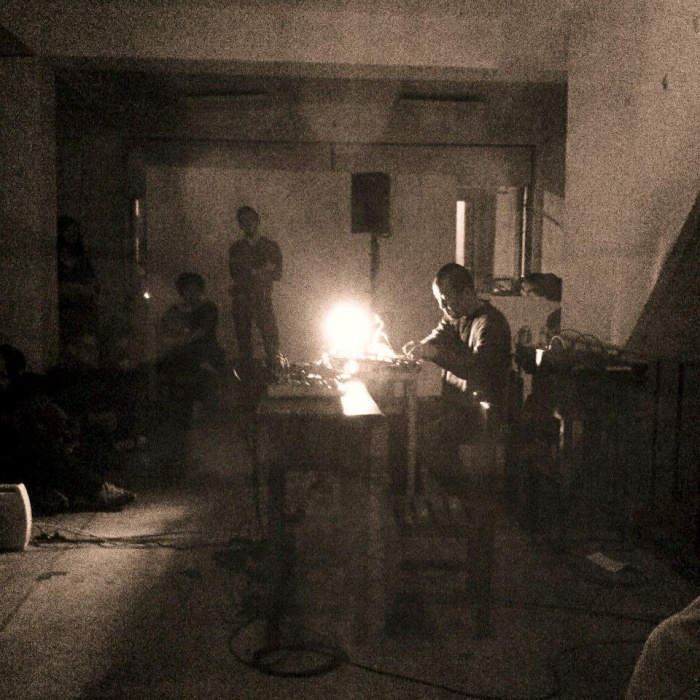 Performance Yan Jun w ramach imprezy promującej wydanie dwunastego numeru White Fungus, TCAC, 2011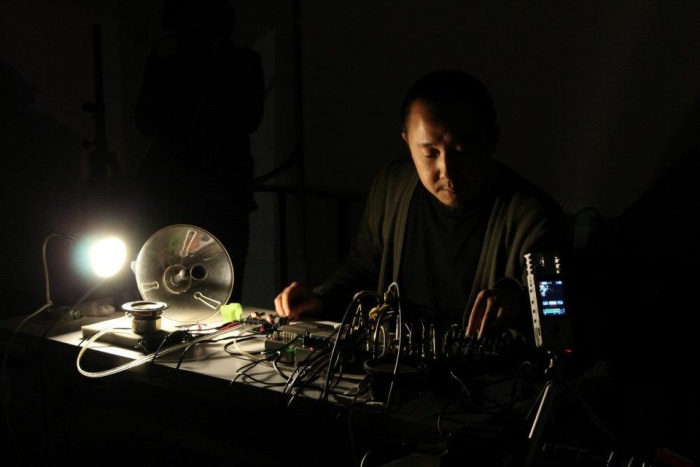 Performance Yan Jun w ramach imprezy promującej wydanie dwunastego numeru White Fungus, TCAC, 2011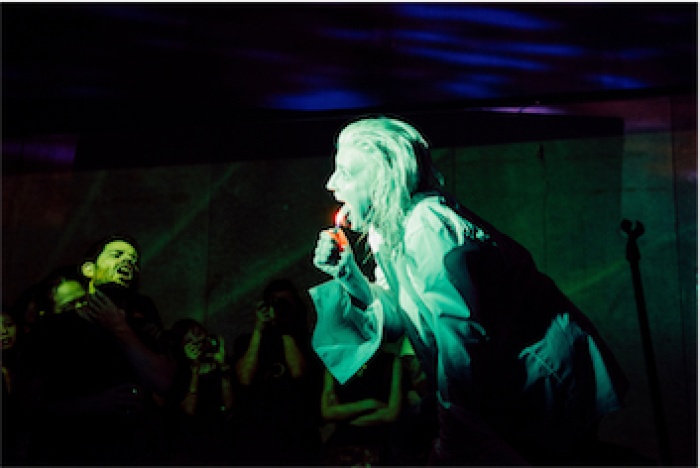 Whitney Vangrin w ramach Depopualte 06, zdjęcie: Etang Chen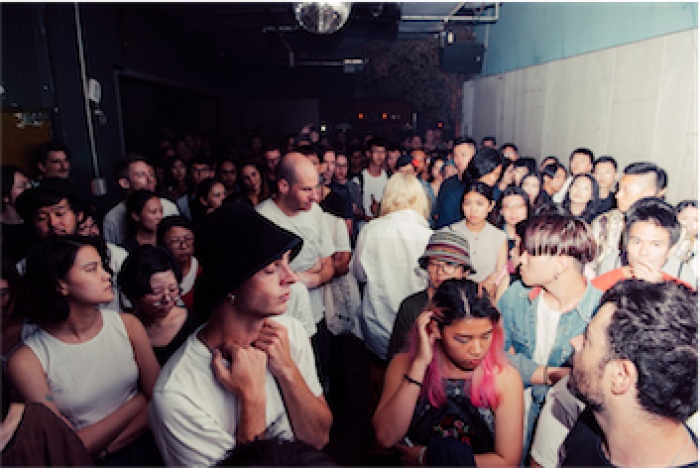 Whitney Vangrin w ramach Depopualte 06, zdjęcie: Etang Chen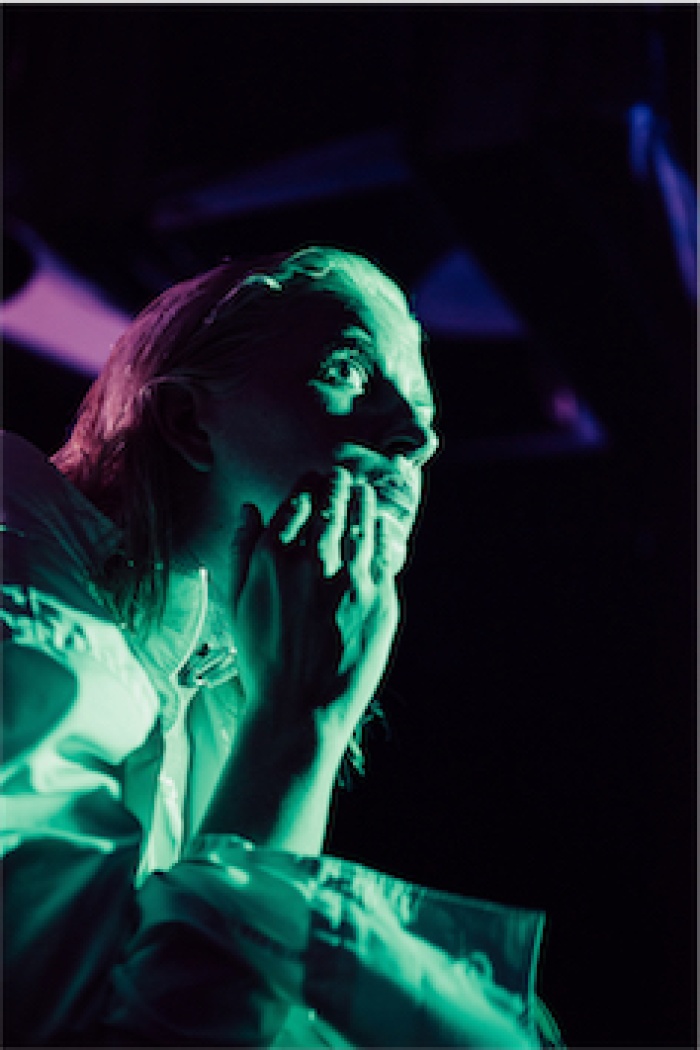 Whiteney Vangrin w ramach Depopulate 06, zdjęcie: Etang Chen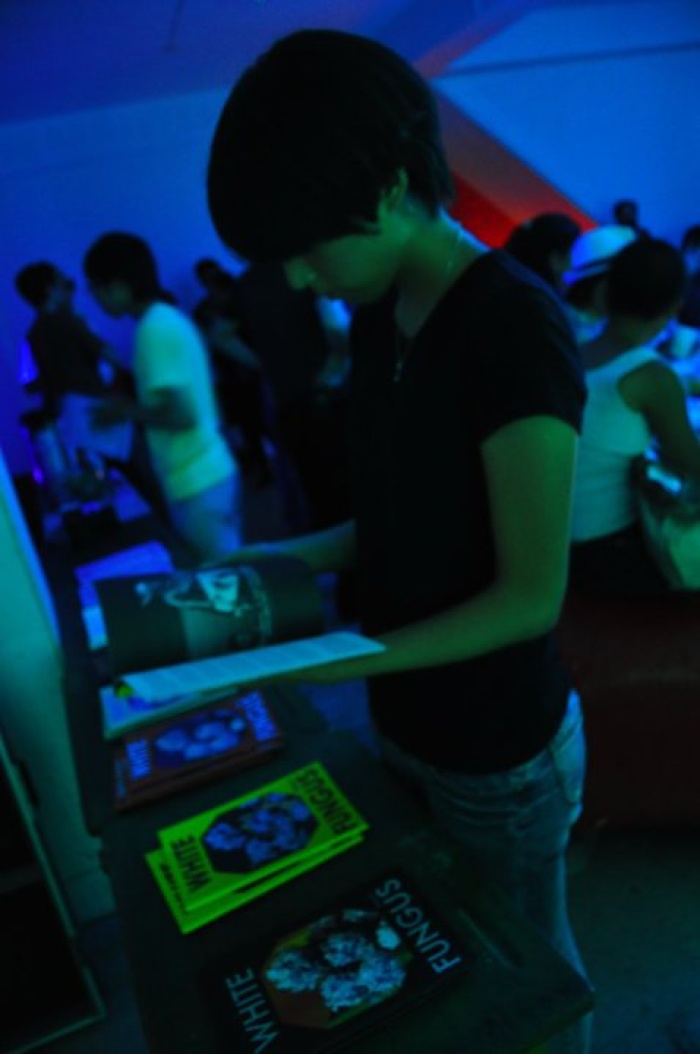 Event White Fungus w TCAC, 2010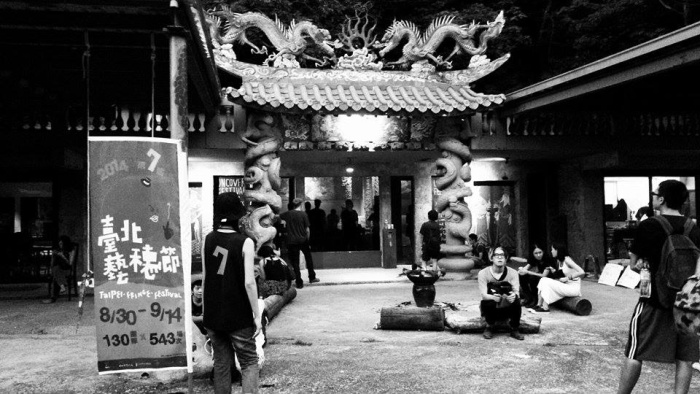 Przed rozpoczęciem Uncover Festival, Tiger Mountain, 2014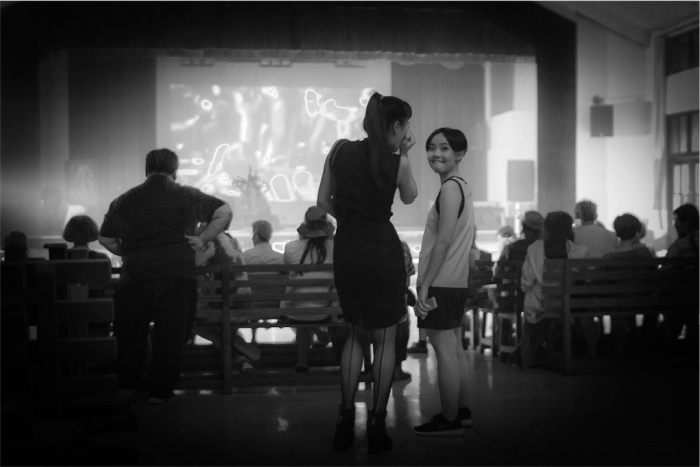 Przed rozpoczęciem Depopualte 05, 435 Art Zone, 2014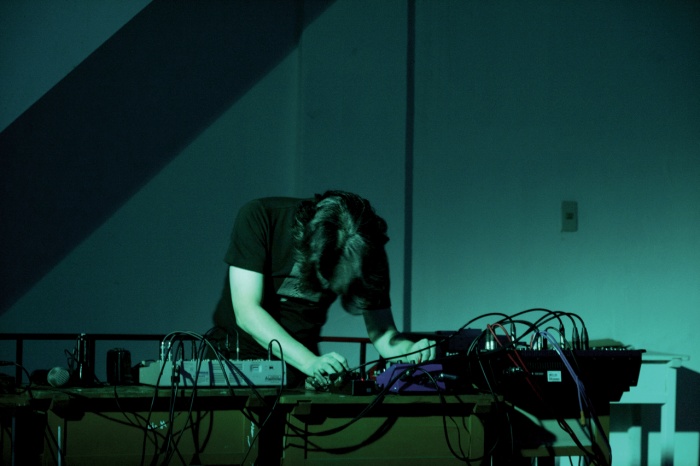 Performance Wang Fujui na wydarzeniu White Fungus, TCAC, 2010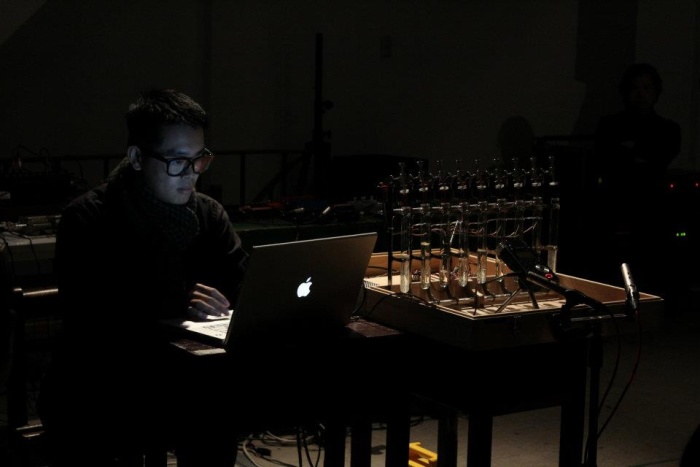 Performance Wang Chung-Kun na wydarzeniu White Fungus, TCAC, 2010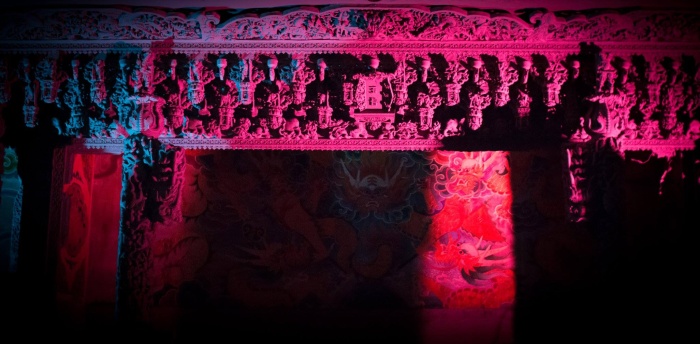 Uncover Festival, Tiger Mountain, 2014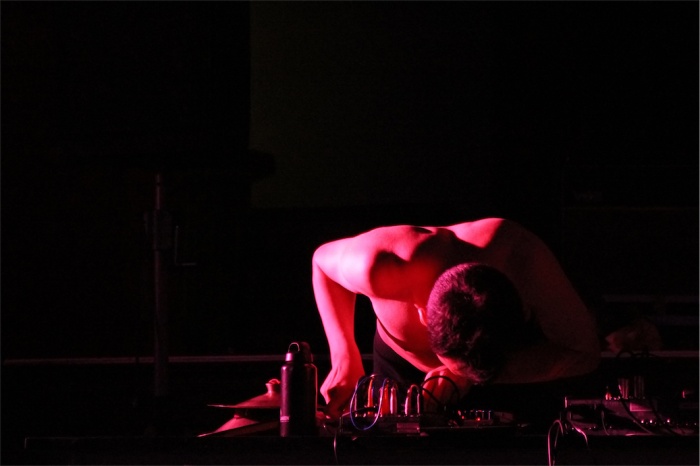 Performance 'Taipej Hot Autumn' w ramach Depopulate 05, 435 Art Zone, zdjęcie: Vivy Hsieh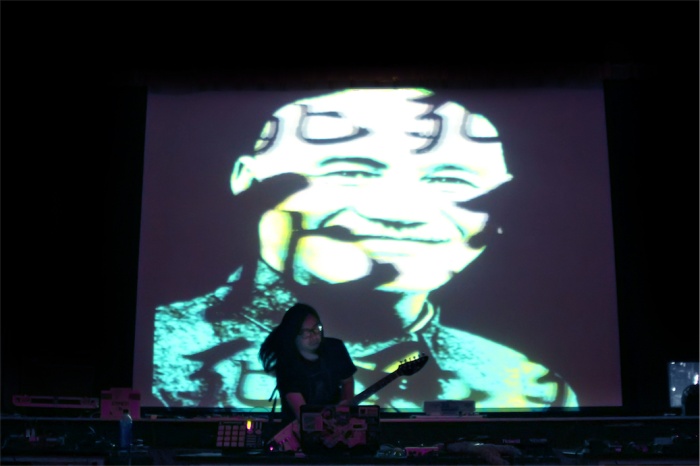 Performance Sonic Deadhorse w ramach Depopulate 05, 435 Art Zone, 2014, zdjęcie: Vivy Hsieh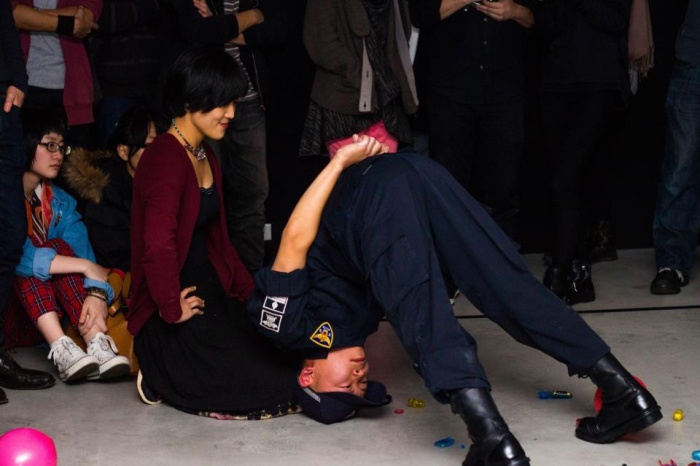 Performance Samin Son'a w ramach Depopulate 01, VT Artsalon, Taipei 2012, zdjęcie: Damien Trainor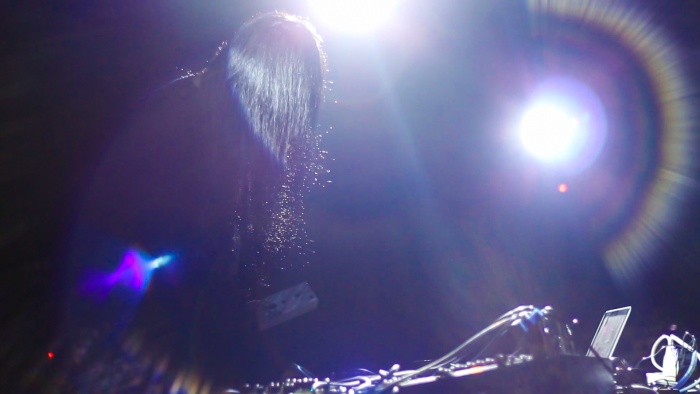 Merzbow w The Wall, 2013, zdjęcie: Damien Owen Trainor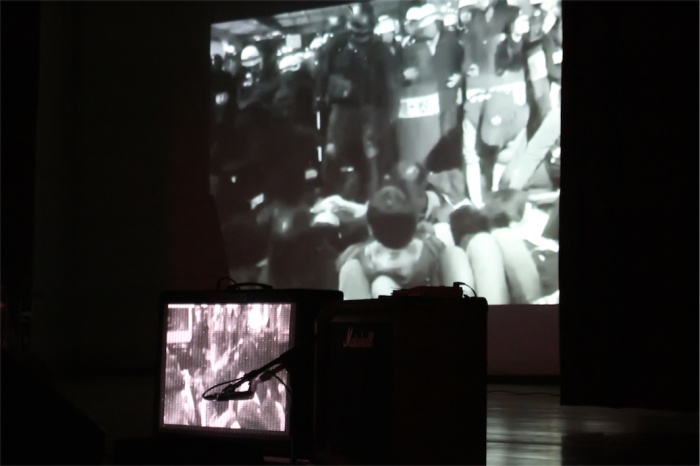 Performance Lai Shi-Chao w ramach Depopulate 05, 435 Art Zone, 2014, phot by Vivy Hsieh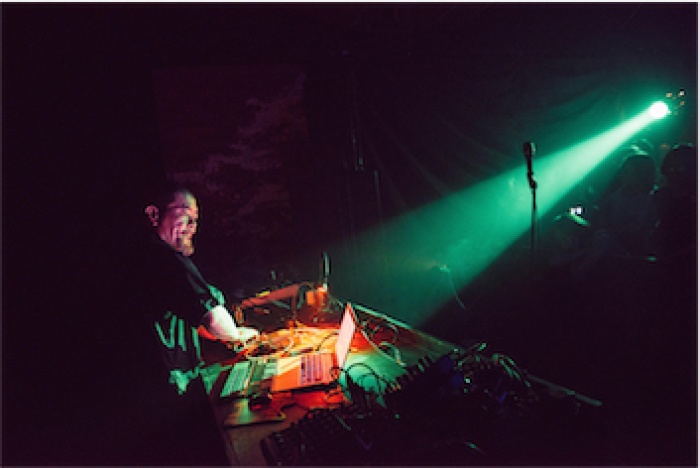 Performance KK Null w ramach Depopualte 06, Korner, 2016, zdjęcie: Etang Chen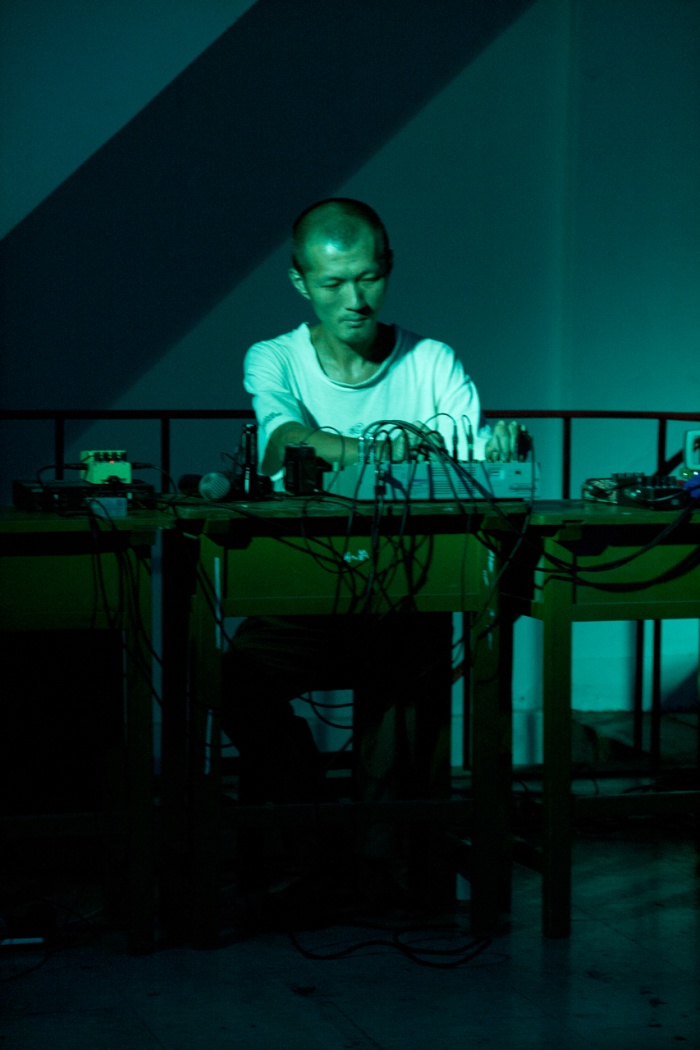 Performance Dina w ramach wydarzenia White Fungus, TCAC 2010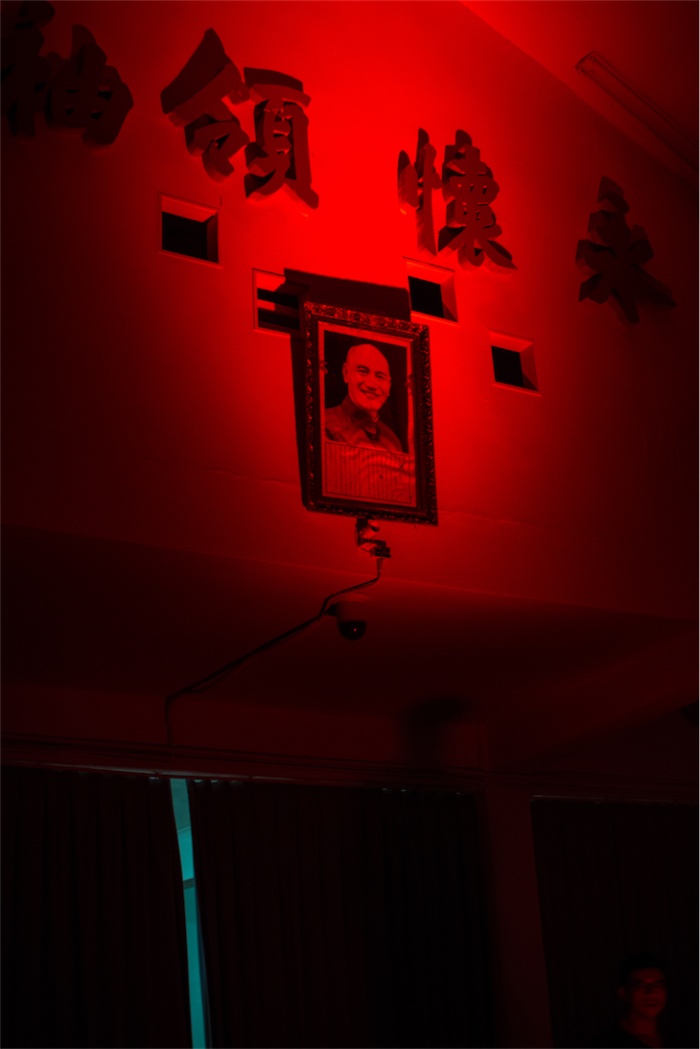 Depopulate 05, 435 Art Zone, 2014, zdjęcie: Vivy Hsieh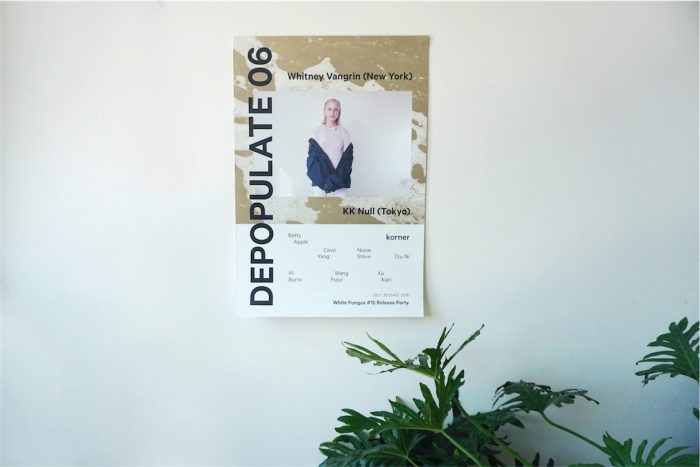 Depopualte 06, plakat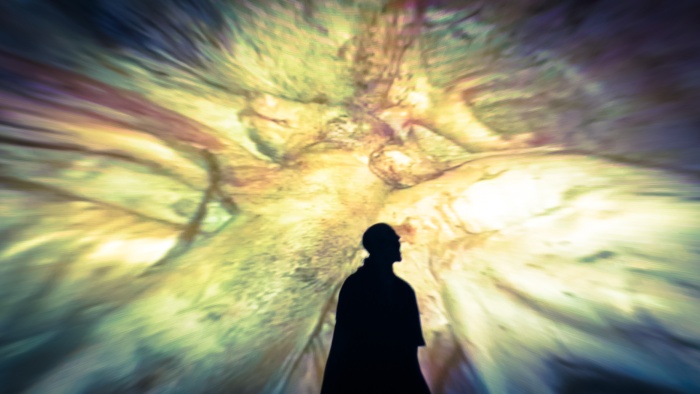 Performance Dave'a Phillips'a w ramach Depopualte 05, 435 Art Zone, 2014, zdjęcie: Damien Owen Trainor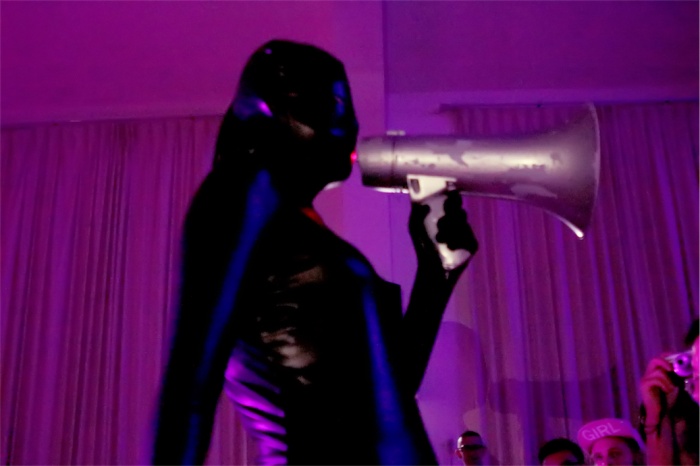 Performance Betty Apple w ramach Depopulate 05, 435 Art Zone, 2014, zdjęcie: Vivy Hsieh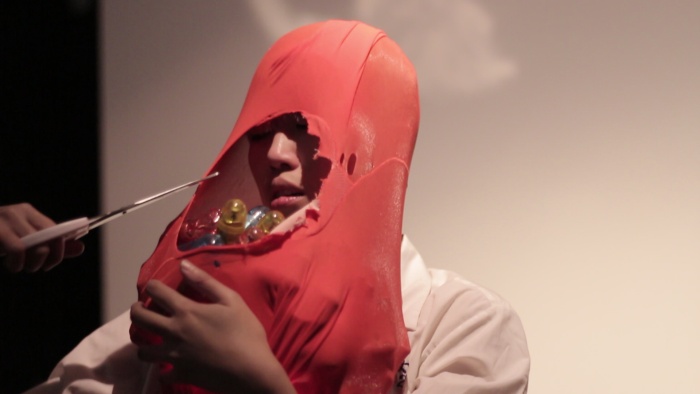 Performance Betty Apple w ramach Depopulate 01, VT Artsalon, 2012, zdjęcie: Damien Owen Trainor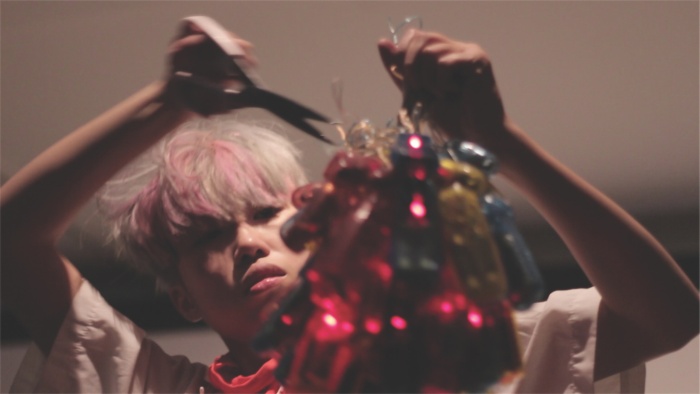 Performance Betty Apple w ramach Depopulate 01, VT Artsalon, 2012, zdjęcie: Damien Owen Trainor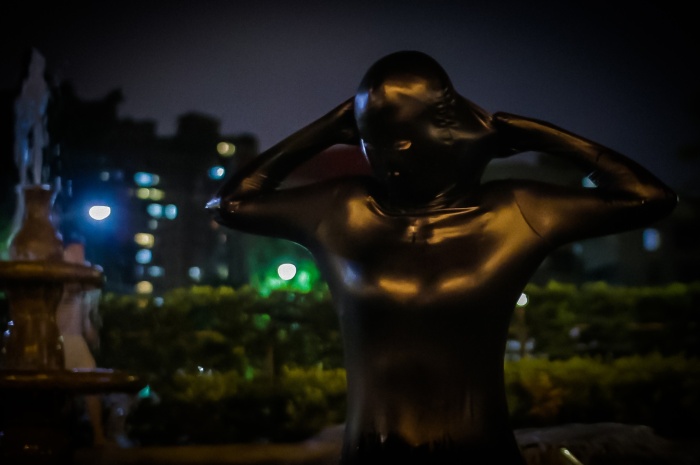 Performance Apple w ramach Depopualte 05, 435 Art Zone, 2014, zdjęcie: Damien Owen Trainor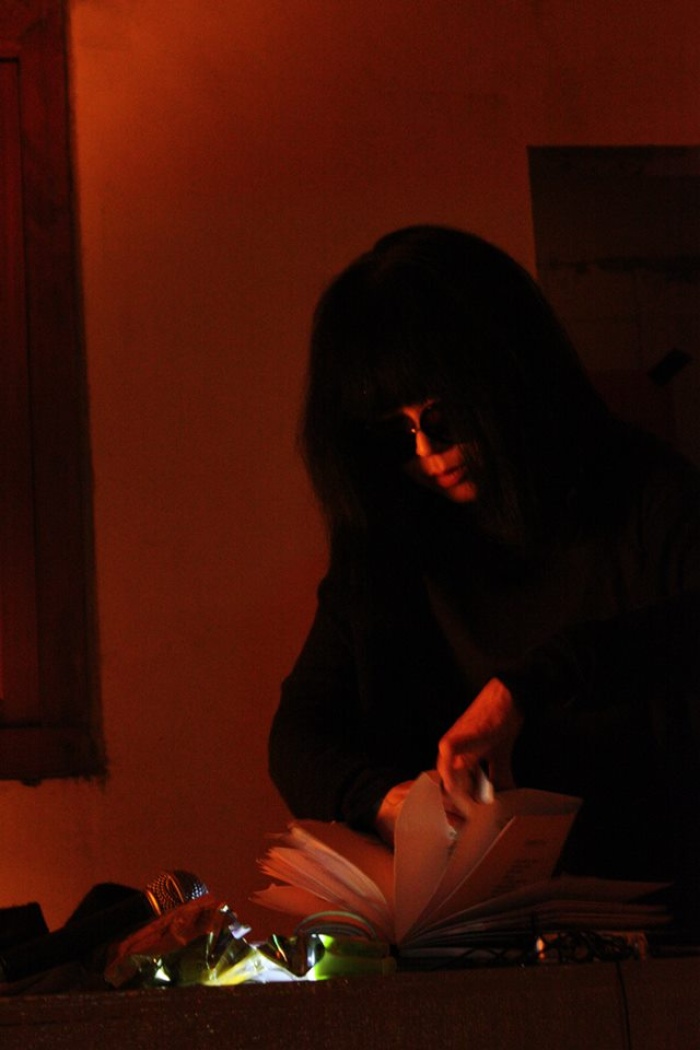 Performance Hsia Yu w ramach Depopulate 03, 2014, zdjęcie: Vivy Hsieh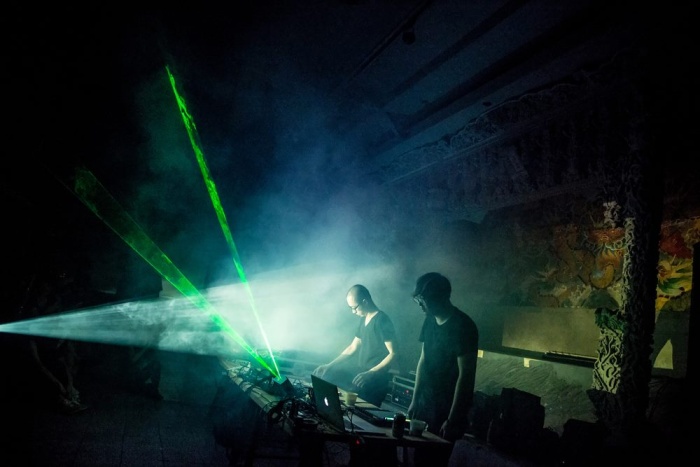 Performance HH na Uncover Festival, Tiger Mountain 2014
---

BIO

White Fungus is an art magazine based in Taichung City, Taiwan. Founded by brothers Ron and Mark Hanson in Wellington, in 2004, as a quasi-political manifesto, copies of the first issue were produced on a photocopier, wrapped in Christmas paper and hurled anonymously through the entrances of businesses throughout the city. Now a magazine featuring interviews, writing on art, new music, history and politics, White Fungus takes a dialogical approach to the work it covers. The name of the publication comes from a can of "white fungus" the Hansons found in their local supermarket in the industrial zone of Taichung City. Each cover of White Fungus is derived from a scan of the can. www.whitefungus.com
---
1 Huang, Ming-chuan, ALTERing NATIVism: Sound Cultures in Post-War Taiwan, TheCube Project Space, Taipei, 2014, p. 27.

2 Eds., Cheng, Meiya, Ma, Lesley, Tsai, Charwei, and Yao, Pauline J, Lovely Daze: Special Edition, 2012.

3 Onda, Aki, "Global Ear", The Wire 394, December 2016, p. 20.

4 Chien, Julia, "Visceral sound: An Adventure into the Heart of Taipei's Noise Scene", 24 September 2013, http://www.erenlai.com/en/extensions/asian-cultures/image/item/5402-visceral-sound-an-adventure-into-the-heart-of-taipei-s-noise-scene.html (acessed 1.12.16).

5 Hanson, Ron (ed.), The Subconscious Restaurant, p. 20, 2012.